Go Green Clean Team is now part of
The CleanCare Team Family!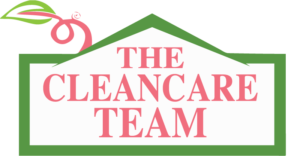 They did a great job! Last minute booking and they were here right on time. Recommend using them. Will definitely book again soon.
I used The CleanCare Team for a move-in cleaning. Elizabeth was excellent to work with and really took time to make sure our new house was clean, sanitized and rady for us to move ourselves and pets in. This was a big move for us and it was so wonderful to have piece-of-mind that everything was clean. The value was amazing! I would for sure hire this service again.
Elizabeth was responsive – great communication and super easy to schedule! The house was spotless and looked great. Affordable rate as well – would definitely recommend!
They did an amazing job on the house. Coming in, they house smelled amazingly clean, but they used organic/natural products on everything so it wasn't a chemical smell, Just clean smell. They did a fantastic job on al lthe bathrooms and toilets. I felt they were great. I will be hiring them again to do more cleaning for me in the future
The CleanCare Team has been great. We've used them for almost a year. They show up on time and go the extra mile to make sure the job is done correctly and we are absolutely satisfied with the results. If we need an emergency cleaning, due to an unexpected guest or before a party, they always accommodate us. I implicitly trust them